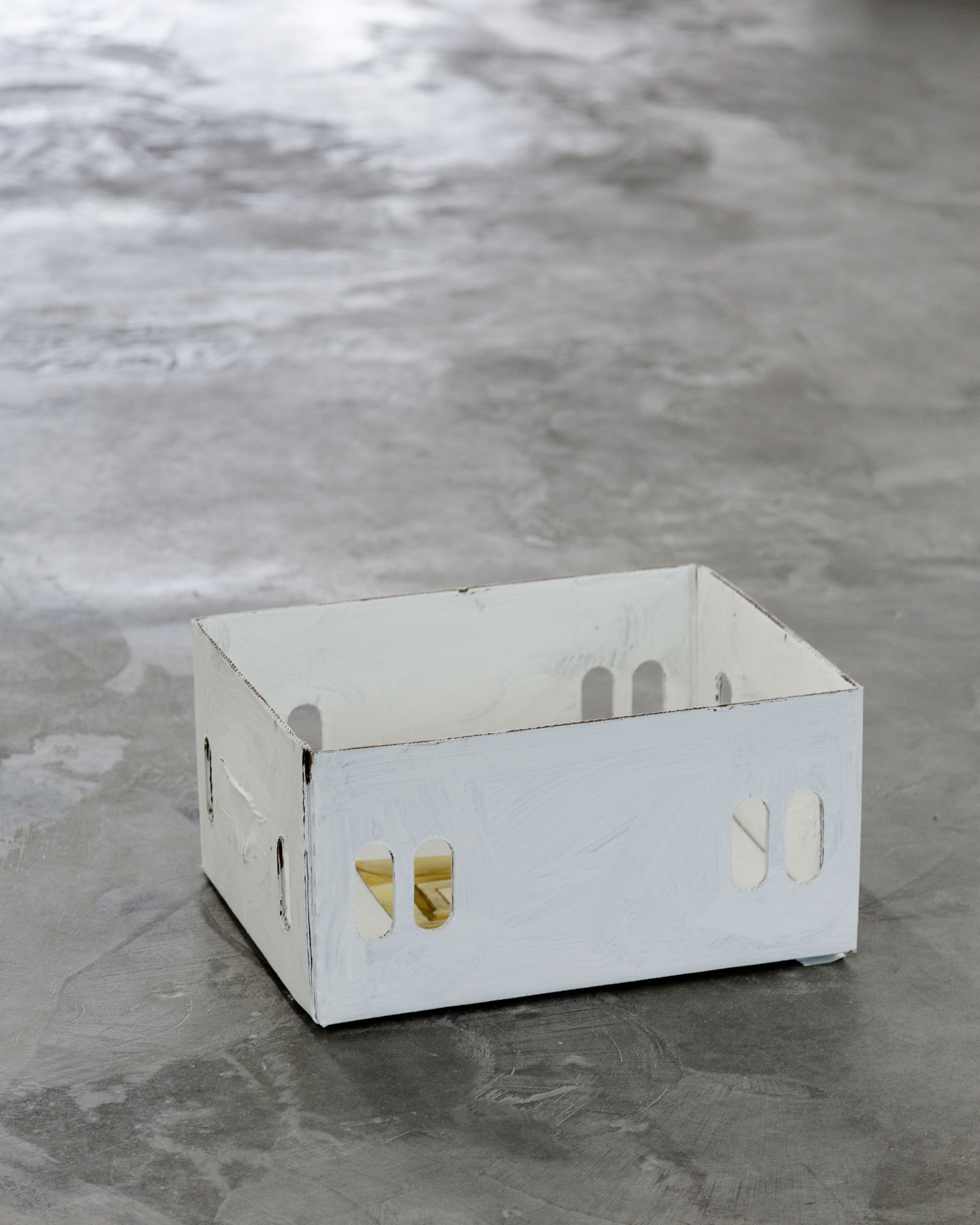 Tom Forkin
The Thoroughfare


June 1 - August 24, 2019
Opening Saturday, June 1, 6-9 pm
TOM FORKIN
THE THOROUGHFARE
June 1 – August 24, 2019
Opening Reception: Saturday, June 1, 6-9 pm
Gallery Hours: Wednesday – Saturday, 11 am – 6 pm (closed June 26 – July 6)
LY is pleased to present The Thoroughfare, an exhibition of new works by Tom Forkin. For Forkin's first exhibition in Los Angeles, the artist presents sculptures comprising cast metal reliefs and watercolors displayed in painted cardboard boxes.
The arrangement of boxes on the floor throughout the gallery resemble the gridded composition of a city. Housed within are depictions of dimly lit corridors, 19th-Century wooden structures and the frontier towns they could be found in.
Tom Forkin (b. 1986) lives and works in Brooklyn, New York. Recent exhibitions include Soul Is A Four-Letter Word, curated by Cody Goebl at Museum Gallery, New York; Manhattan at Shoot the Lobster, New York; Brooklyn at Motel, Brooklyn; Will You curated by Jenni Crain and Nick Fusaro at Pratt Institute Brooklyn; and Charmed organized by Tamara Gonzales and Maggie Lee at Shoot the Lobster, New York.
The Thoroughfare will be on view at LY, located at 1501 South Alameda Street, Suite D in Los Angeles from June 1 to August 24, Wednesday through Saturday, 11am – 6pm. For additional information please email Linda Yun at info@lylyly.net.